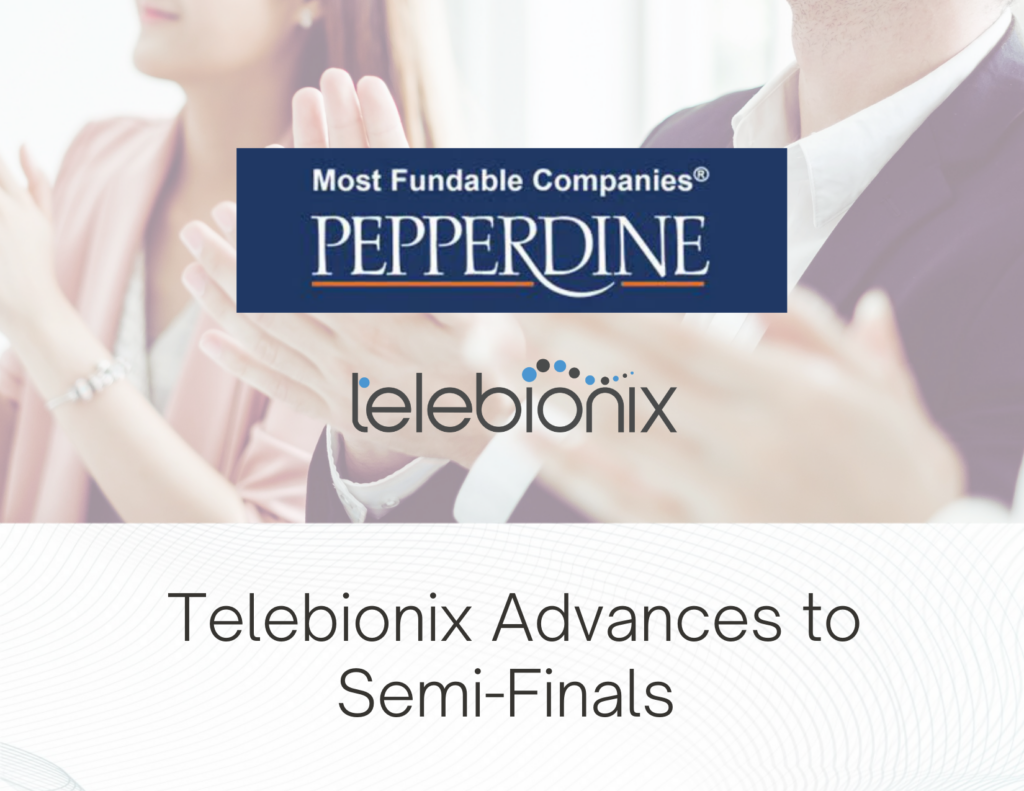 Our team completed the semi-finalist survey and received the news we are advancing to the semi-finals for Pepperdine University's Most Fundable Companies competition.

Telebionix now one of a select group of approximately 100 semi-finalists chosen from over 4500 participants nationwide.

Top finalists will make the Most Fundable Companies List, which provides national recognition and a feature at Pepperdine University annual October showcase event in Malibu, CA.